Products
RESIDENTIAL ALUMINUM SHUTTERS

Shutter systems used in residential windows, throughout history has been one of the integral elements of our understanding of architectural aesthetics. Shutter systems adds attractiveness and aesthetic value in every century.
In today's modern residential architecture, functionality and aesthetics are important to successful application of blinds or shutters.
Shutter Systems of buildings housing one or more windows or doors can easily be applied to poultry. Installation is extremely easy. With shutter profiles, each of which is in the form of drops, it drops into the profiles fitted with plastic fin adapters can return to full duplex. The ability to provide full turn with the most efficient ventilation and light at any angle to get inside. During this rotation in both directions between lamellae drop-seal system is connected to the slats are closed in both directions are easily cleaned and provides complete darkness if needed.
All parts of the system are, produced with quality long-lasting and durable.
Pattern can be any color is available in aluminum and wood.
PROPERTIES OF ALUMINUM BLINDS
Tensile extruded aluminum shutters are manufactured as double-walled profiles.
Shutter is in the form of drops of each of the profiles that make up, hair fixing screw adapter works in a special plastic fin.
Plastic lamellar adapters are made of durable anti-friction properties, and all kinds of dental factors.
Shutter lamellae with a special adapter accessories in both directions of 180° angle
Capable of fully lamellar rotation in both directions, each connected to the light-tight plastic seals, and provides total darkness.
On - off and plastic accessories are specially designed for the rotation angle of the fin easily controlled manually, aluminum shutters, are long-lasting and require no maintenance.
Has a special lock mechanism for wind caused closings
Can be produced in every size and can be painted in any color.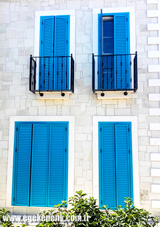 PVC KONUT TİPİ KEPENKLER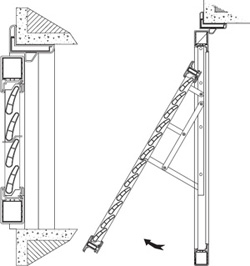 System Specifications:
The system is safe casing cornices. Reason for this is to prevent visual distortions outside of the building.
Shutter system is applied in two ways;
Mounting the Chassis
Shutter blades, the system is done by mounting a special frame profiles.
Wall Mount
Shutter wings with a special hinge directly fixed to the wall.
Shutter-wing application system is also available in the wing. Wings held closed shutters, interior ventilation opening is provided out of the second wing.
The shutter system in the lamella and the panel has application. In lamella lamellae are determined at regular intervals. Thus, the internal space is provided air and very little light penetration.
Shutter is in the panel, the wing is completely closed shutters.
Roller shutter system with a different color options are available laminated veneer applications.
All colors found in PVC, is available with the same lamination coating.